Dope rhymes + dope beat + Creative Control. Seems like Rick Gonzalez knows the formula for a great hip hop video and some instant exposure for his rapping debut as Realm Reality. You may remember him as the dude from Coach Carter, but he definitely has exceptional skill with the flow and lyrics.
Download his mixtape "The Invisible Man" from his website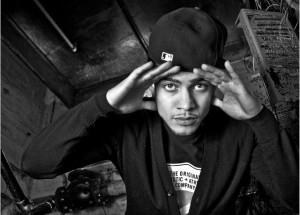 "What I Want" on Vimeo

On YouTube

Seems like there's another actor recently trying his hand at music.
Idris Elba singing/rapping on a 9th Wonder beat.
---
In Cudi's latest video for his song "No One Believes Me," a small neighborhood in the middle of nowhere is the host of a night of feeding for a handful of vampires. Nice and eerie; reminds me of our recent project "Are You Afraid Of The Art?". I'm still trying to figure out whether I want to see "Fright Night" or not.  The trailer looks ill, but that doesn't say much nowadays. Also, note it's an R-rated Disney film.
---