Hand Gunz High's horror-themed project "Are You Afraid Of The Art" drops this Saturday, August 6, 2011; exactly six months after "By Any Means."
You'll be able to find it here, DunDemWorld, and over at TRUSIC Music.
Check the cover art done by yours truly.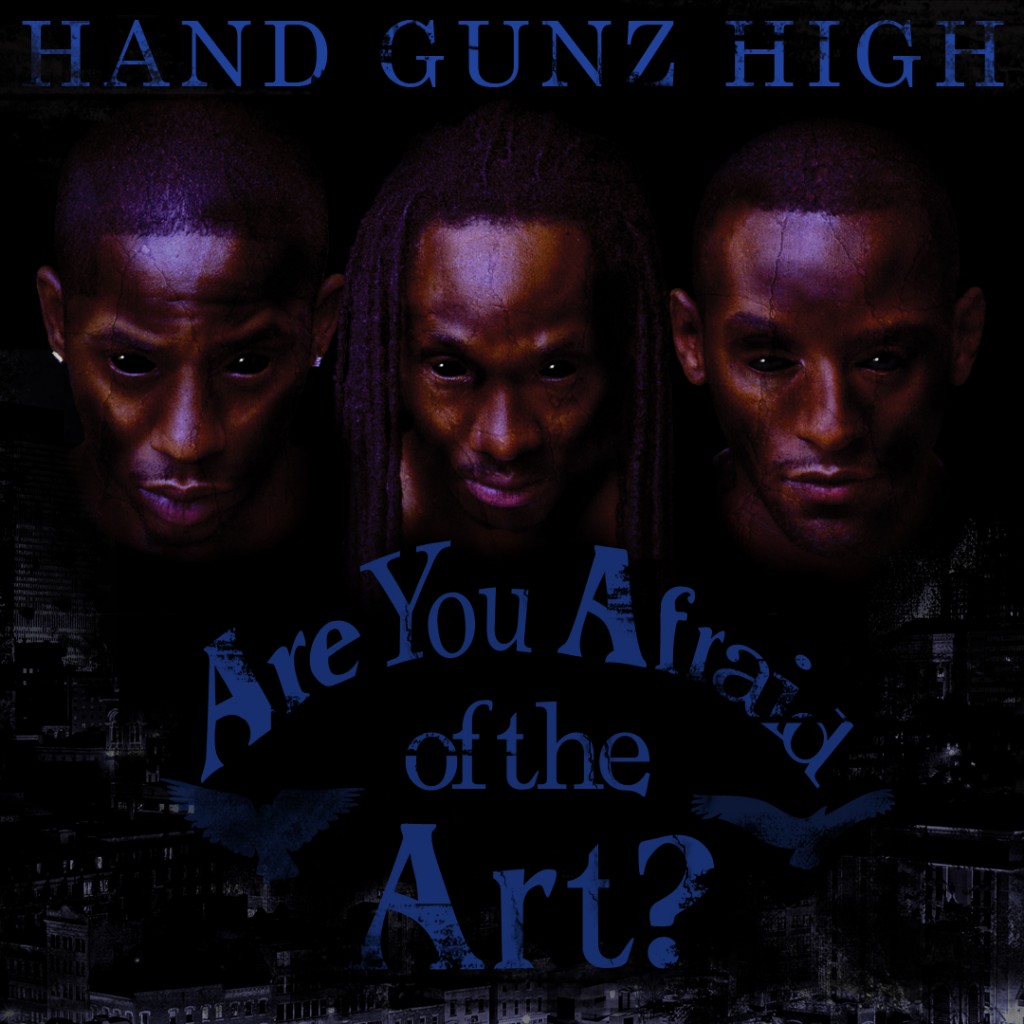 ---
True Righteous Unique Successful Inspiring Creative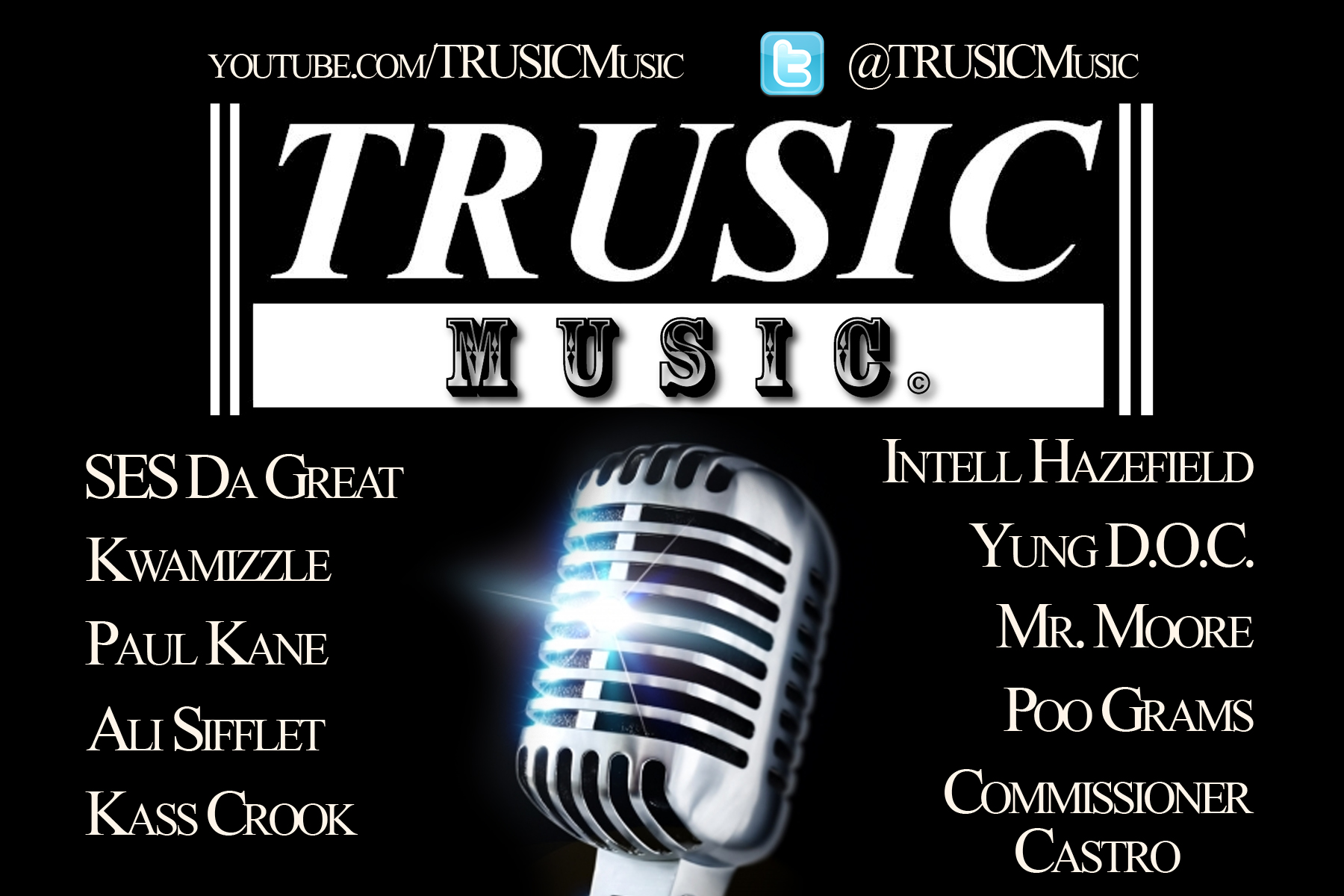 TRUSIC was first introduced by Ses Da Great as its own genre of music, so you may be confused when you listen to this compilation and hear hip hop, R&B, pop and even a track reminiscent of rock & roll. It's ok, I'll fill you in. What defines the TRUSIC style of music is not the sound properties or its instruments, but the actual content. This music is positive, real, calculated-yet-organic, authentic, it's True, Righteous, Unique, Successful, Intelligent, and Creative. Currently, TRUSIC consists of a roster of around 10 artists, including rappers, singers, producers, & DJs, but there are also some featured artists stepping into the TRUSIC realm.
Enjoy.
http://DOWNLOAD TRUSIC MUSIC FAMILY VOL 1 HERE
Track list:
1. We Grind- Ses Da Great ft. Ali Sifflet, Commissioner Castro
2. Money Rules The World- Kane ft. G-Bags, Ses Da Great
3. Make History – Kass Crook (Breaking Point Mixtape Intro)
4. They Love Me- Ses Da Great ft. Intell Hazefield
5. Olympus- Hand Gunz High (Intell Hazefield, Kane, Kwamizzle)
6. Tonight- Yung D.O.C. ft. Ses Da Great
7. Dream Chaser- Ses Da Great
8. High Rise -Hand Gunz High (Intell Hazefield, Kane, Kwamizzle) ft. Ses Da Great
9. Good Morning- Kwamizzle ft Intell Hazefield
10. Like Rain – Ali Sifflet ft. Kevin Sifflet
11. Persevere- Hand Gunz High (Intell Hazefield, Kane, Kwamizzle) ft. Ali Sifflet
12. I Can Go On Forever – Poo Grams
13. Castrolude – Commissioner Castro
14. Our Way – Hand Gunz High (Intell Hazefield, Kane, Kwamizzle)
15. Shining Down – Ses Da Great
16. No More Smiles – Kass Crook
17. Catch The Sun – Kane ft Jaja Gibore, Lyrical Vangogh
18. Real Music – Poo Grams ft. Ses Da Great
19. Castroduction – Commissioner Castro
20. Cartoon Dedication – Ses Da Great, Commissioner Castro
21. Just Friends – Yung D.O.C.
22. Fire In Your Soul – Hand Gunz High (Intell Hazefield, Kane, Kwamizzle) ft. Ali Sifflet
---