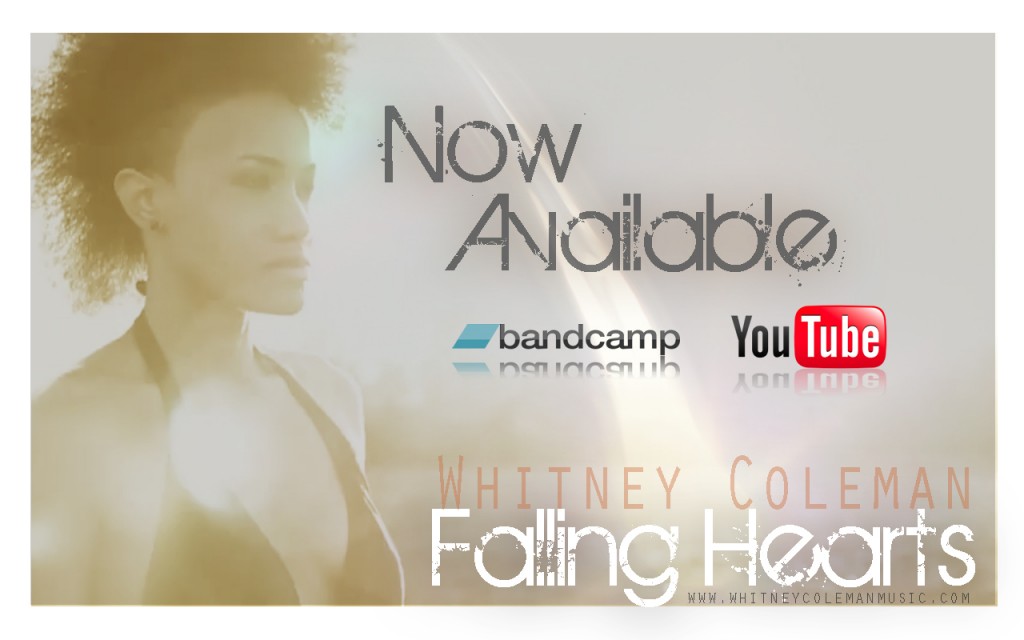 I enjoy anything that musician Whitney Coleman or director Jace produces on their own, but when these two great minds come together it's really something special. The lyrics are simple in a very poetic way, but what I really love is how the rhythm and cadence of certain lines over the afro-electro reminiscent beat adds another element to the song. I don't want to give away too much, but this video is a great interpolation of the song, with a very conceptual narrative and stylistic execution from Jace. Also lending to the creativity in this video is Erica Mitchell, the stylist who put together Whitney's chic, flowing ensemble.
Here is the back story on the song.
"I wrote this song about 4 years ago, actually all instrumentation and sounds that I made from my computer in Garage Band. I was sitting on my couch recovering from an ACL injury on my knee (note: I used to play basketball for my college) and a break up as well with a guy I used to date. In my misery I came up with this song. It represents something new…something true…something real and that can, in a sense, represent "love" in a different light…in a desperate, vulnerable light, that makes you risk anything to have it and to experience it. The title and video "Falling Hearts" is just that. Taking the notion of "Falling Stars" and "Falling in love" and literally showing it with representation of two people meeting …even if things don't go well…that's just how I want to love…risking it all"

-Whitney Coleman
Follow @SistaColeman
Visit whitneycolemanmusic.com
Purchase Whitney's newest album, "The Love Chapter: Lessons From A Human Heart" Today on iTunes!
---
The A-1 I'm talking about is not a sauce you use to smother your steak senseless. He is a 20-something-year-old rapper out of San Francisco who pays homage to his favorite childhood shows by sampling some of the theme songs and raps over them. And they're actually good! I haven't checked out the mixtape yet, but if it's as good as these two tracks I just heard, then it's definitely going into rotation on my playlist. Big ups for A-1 flipping the Pokemon theme song.
Download his album "After School Special" here.
http://usershare.net/6zb4xk1091y2
---