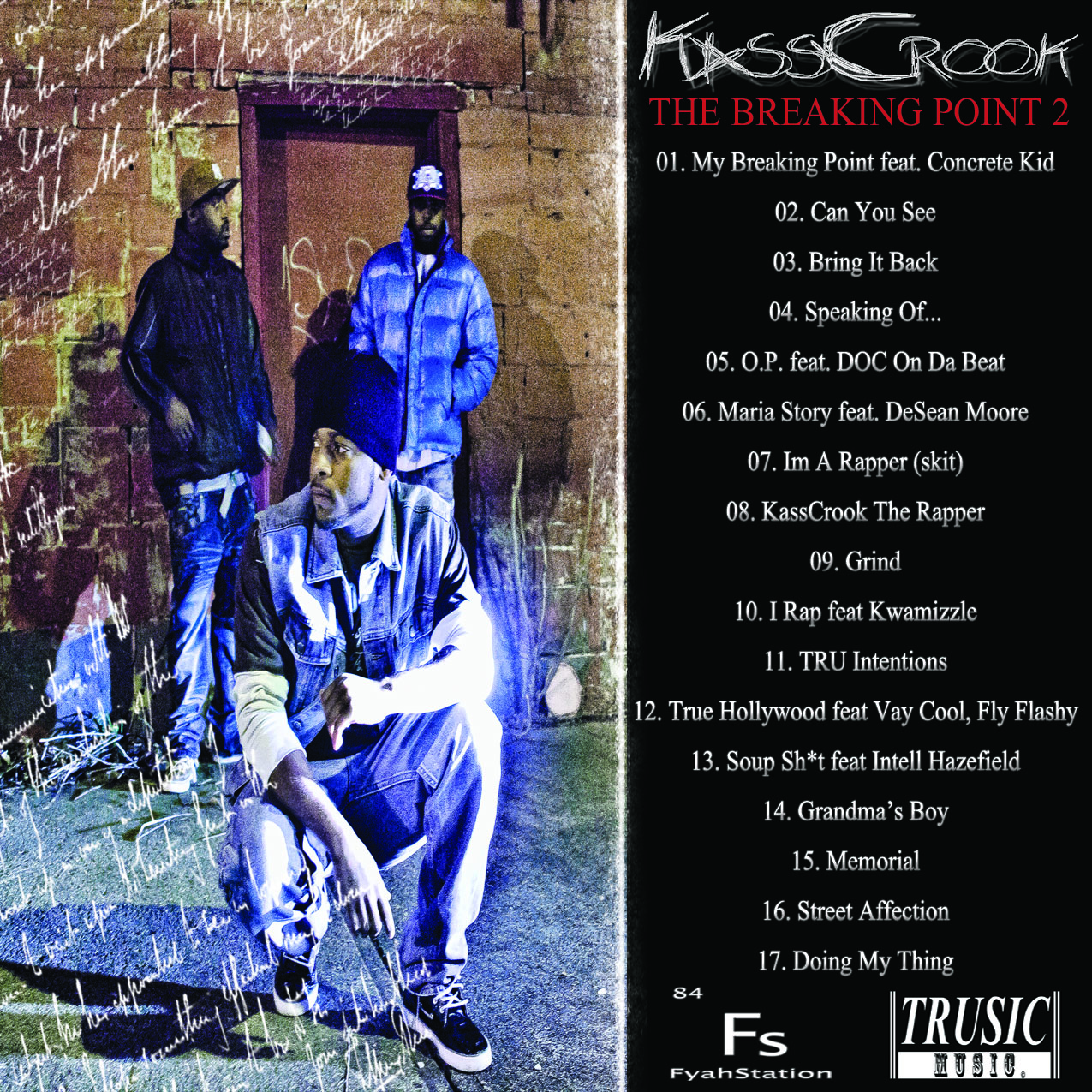 Albany, NY – It's been a little over a year since the last Breaking Point, KassCrook has reached another level and is ready to present to the world. Overall a much more polished rap artist, KassCrook, displays the confidence of a true veteran. Breaking Point 2 aims to secure KassCrook's average listener as a core fan, and make them desire more. Features on this project come from HGH's Intell Hazefield and Kwamizzle, DeSean Moore, Vay Cool of FiF, and also Concrete Kid. Don't pass on this without giving it an unbiased listen. ~DunDemWorld
Music Video "Grind" from Breaking Point 2.
---
Off that Breaking Point mixtape, KassCrook gives you visuals for his take on J. Cole's "For My City." TRUSIC Music and Beatz Brokerz own Mr. Moore provided some crispy camera work and direction. I especially love the shot of the buildings in downtown Albany taken from street level. Dope.
DOWNLOAD KassCrook Breaking Point
---