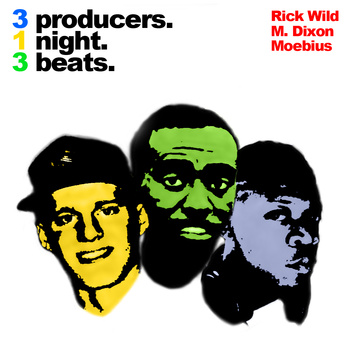 The 313 Tape is the result of three producers (Rick Wild, M. Dixon, and Moebius) getting inspired and putting together a hip hop instrumental tape in one night's time.
Download or stream The 313 Tape.
---
Mob Muzik's Chaz Money jumps on Joe Budden's The Breakthrough Tour to bring his style of New York rap music to the DMV area. Another step in the right direction for all rappers in Upstate NY. I recently heard from an industry insider that to many, Albany, NY is known as a musical and cultural "Dead Zone". Let's change that popular misconception, Chaz.
Follow Chaz Money:
@chazmoney21


VENUES – DATES:
Paradigm – Norfolk, VA – 7/5/11 – Ages 21+
U Street Music Hall – Washington, DC – 7/6/11 – Ages 18+
Fish Head Cantina – Baltimore, MD – 7/7/11 – Ages 21+
via FMA Blog
---