So apparently this past winter, Domenico Nesci visited the Capital Region for an episode of his Italian TV show, "Living In America". Watch as Nesci visits local businesses including Richter's on Central Ave to get a "rapper look", gets a haircut at Enother Blessing in Troy, and even lays down some rap vocals at Kings of Culture's studio. It was really great seeing Kings of Culture on there because I just recently began collaborating with their immensely creative team.
This is a great look for the Capital Region.
Screenshot from the show.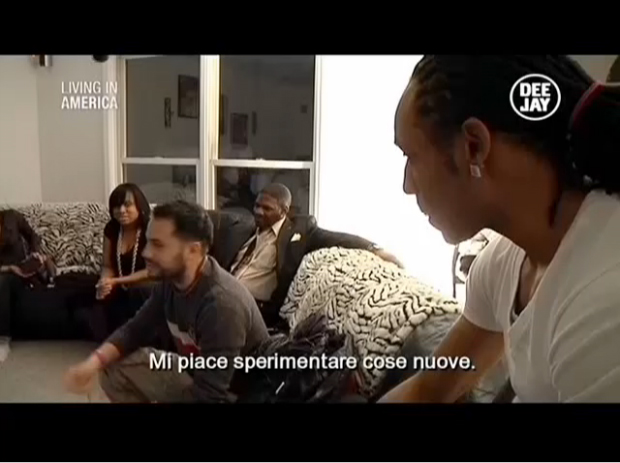 ---
Those High Amor's are f'en dope.
See more pics and read the article Clickintosh right here
Shout out to BobbyHedAk and theOvun.com.
---