Undun – A Short Film From The Roots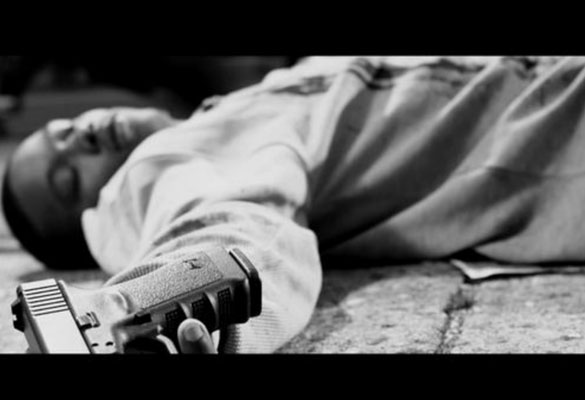 I rarely post anything from major artists, but when something is this creative and well-executed I have to share it. It's hard to say this is a music video when it's such a good short film. I'm not a Film Noir expert, but this narrative draws heavily on the film style. This video includes these four cuts from The Roots new thematic album, Undun: "Tip The Scale," "Stomp," "Make My," and "Sleep." Directed by Clifford Bell.
undun is an existential re-telling of the short life of one Redford Stephens (1974-1999). Through the use of emotives and Redford's internal dialogues the album seeks to illustrate the intersection of free will and prescribed destiny as it plays out 'on the corner'. Utilizing a reverse narrative arc, the album begins as the listener finds Redford disoriented–postmortem–and attempting to make sense of his former life. As he moves through its pivotal moments he begins to deconstruct all that has led to his (and our own) coming undun.