BenjiDilla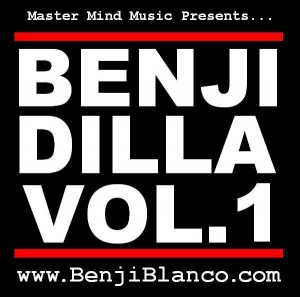 Benji Blanco's sometimes very precise-on-the-beat flow and powerful, crisp voice sound perfect on the boom bapping J Dilla tracks. My favorites on this are the first track, the concert intro sounding "Turn it Up," and the bouncy "Livin the Life" blessed with a catchy, lush, melodic chorus rapped (and discreetly sung haha) by Ses Da Great.
Won't take up much hard drive space, but much worth it even if it did.
Download BenjiDilla Vol. 1 for free here.